DUBLIN to PHILADELPHIA RETURN ONLY £80 in TAXES !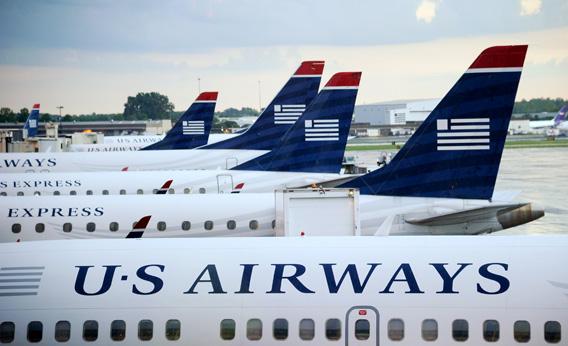 As some will know, US airways today formally joined one-world, the airline alliance that includes BA, America Airlines etc. This means that you can now book US airways flights using Avios.
The big question of course is what taxes and surcharges would be charged. Traditionally, BA has charged full taxes on AA flights on flights out of the UK. From a perspective of starting your flight in DUB, you would save the UK Air passenger duty, but will still paid big fuel surcharges, even though AA themselves don't charge these charges.
So one would assume this would be a similar situation with US airways, but.......
However, having just checked a random flight out of DUB to Philadelphia (PHI), it appears that BA isn't charging a full fuel surcharge. Although US airways flies direct from DUB-PHI, BA online is only showing flights going via LHR. This does however provide a very interesting comparison for a random date in October.
Fly DUB-LHR-PHI using BA for all flights, cost 24,500 Avios plus £154.01
Fly DUB-LHR-PHI using US for the transatlantic sector, costs 24,500 plus £54
So that's a £100 saving by selecting the US international flight instead of the BA one. A look at the fee structure confirms that BA.com is not charging any carrier imposed fee (AKA fuel surcharge) for the USair flight.
Even more startling is that a return booking is pricing up less than £80 in total in fees, compared to £280, simply for the international sectors being on USair instead of BA.
Now, ideally of course, you would want to get on the direct DUB-PHI flight that US has. However the above example shows that on launch date, BA has a different taxes and surcharges structure for US flights than for their own planes. This might well provide other good redemption opportunities going forward. It might also indicate that booking the direct DUB-PHI using Avios (by phoning) might result in extremely low fees.
My test booking above allows me to go all the way through to the payment stage. It is however possible that there are a few odd ball things going on with the booking system, but it is certainly one to watch out for over the coming days.